Advertising Is Commoditized — But You Don't Have to Be
This is the second of a two-part series outlining the solution to the advertising industry's business model problem. Read part one, Henry Ford Ate Advertising Brain.
Advertising isn't just industrialized. Thanks to Henry Ford's example, it's commoditized. Assembly line advertising, marked by mass production and automation, will soon replace marketing jobs with dashboards and out mode an entire class of craftspeople.
Current market dynamics devalue both production and media buying. Simultaneously, the demand for creativity in business is growing as decision-makers grapple with the quickening pace of disruption.
Agencies have responded to this decades-long cognitive dissonance in many ways, including blending hourly rates and consolidating under the banner of "integration." The industry has tried nearly everything except the one thing we know we must do.
Creativity is more valuable than ever. Executing advertising is not. Perhaps it's time the two parted ways.
Find Magic
Seth Godin said that "People do not buy goods and services. They buy relations, stories and magic."
Everything in advertising used to be magic, from concept and strategy to production and implementation. It used to be difficult for clients to find a vendor who could produce and place high-quality advertising. Now, it's never been easier, cheaper or more available.
Our magic is shrinking.
Professional services consultant Tim Williams defines creativity and execution in advertising as the "magic" and "logic" sides of the business. Agencies historically bundled their magic (concepting, strategy) and logic (production, placement) services because they were equally valued.
But in our modern economy, where advertising is industrialized and execution is commoditized, magic and logic are valued very differently. Creative strategy is still magic. The doing of advertising is not. 
The path ahead is clear. If an agency wants to thrive in the industry's future, the first thing it must do is embrace its magic.
Embrace Magic
Williams says that to truly embrace magic, agencies must "decouple" their magic from their logic. He points to Ogilvy & Mather and Publicis as leading the way. Both agencies have decoupled their creative strategy from their marketing logistics by creating separate companies, Prodigious (Publicis) and Redworks (Ogilvy), to handle the execution side of their businesses.
Creative strategy remains the advertising industry's magic. But not as historically defined. Creativity can no longer thrive in a commoditized advertising world. It's not dead but it has a pillow over its face. And bundling it with our industry's "logic" only strips it of its true value.
Creativity in business, on the other hand, is alive and well. If one believes creativity can only be expressed through advertising, then the future is depressing indeed. But if creativity can be elevated above advertising and understood as the preeminent competitive advantage in business, then every business problem becomes a creative opportunity.
Ad agency Anomaly successfully "elevated" above advertising when it developed and launched eos, a beauty product that took the industry by storm and is now the second largest lip balm brand in the U.S. Minneapolis-based agency Marketing Architects famously developed the wildly popular HurryCane for seniors. And Bartle Bogle Hegarty launched Playground Sessions, a piano-playing tutorial it calls a "Rosetta Stone for musical instruments."
Creativity is no longer just a Cannes Lion for a TV ad. My firm, McKee Wallwork + Company, has learned to broaden the definition of creativity to include a robot that creates random graffiti art, a startup in the death care industry, and interior design for a growing pizza chain. Advertising is just one of many expressions of creativity in business. And it is increasingly one of the harder places to find it.
Own A Problem
Decoupling magic and logic and elevating creativity is just the beginning for agencies looking for relevance. To succeed, agencies must next find the most elusive thing in advertising: a true niche.
Michael Gass, founder of Fuel Lines Business Development, wrote an article that outlined the 10 ways agencies are most likely to describe themselves, including:
Full service
Comprehensive solutions
Great ideas
Results oriented
Integrated marketing approach
Wide range of experience
We are strategic
Great chemistry
Outside-the-box
Award winning creative
To find a niche, agencies must unearth a problem that no one is solving—that is also uniquely tied to their company's story and expertise. At a bare minimum, it must beat this list of agency clichés.
Traditional niches include industry verticals (automotive, healthcare) or channels (social media, digital). Some more progressive agencies define their niches by "how," "who" or "why" they do things.
Victor & Spoils made a name for itself as the first agency to completely crowdsource its creative development. IDEO famously pioneered design thinking and bills itself a "global design company" focused on "positive impact."
Still, others have found niches by focusing on "who" they serve, with a myriad of millennial, Hispanic and rural America-focused agencies springing up over the past few years.
My marketing firm has carved out a niche in brand turnarounds by focusing on "when" a company needs us. We are a creative consultancy that turns around stalled, stuck and stale brands. And we've spent over 20 years conducting research, writing books and creating case studies to help lost brands.
All of us are technically "award-winning," "strategic," "comprehensive," "full service" and "integrated." But that is just noise when companies are looking for specific marketing solutions to specific business problems.
It may not be easy, but it is straightforward. Find your problem, then work your magic.
Say Goodbye
Watching Henry Ford's assembly line take over advertising is frustrating. But the solution for agencies' relevancy problem is simple. We just need to come to terms with the fact that our magic is more limited than it once was, decouple creative strategy from execution, and own a problem no one else is solving.
Elevating creativity above advertising will not only allow agencies to thrive in a new age of creative possibilities, but perhaps even benefit from advertising's commoditization along the way.
So long, Henry. It's been fun. But we don't work for you anymore.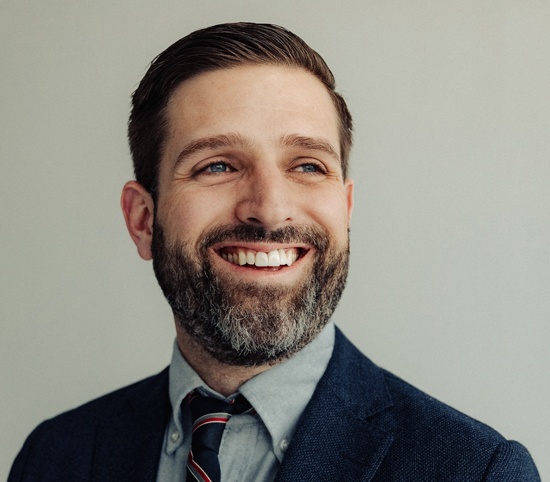 President and author, Jonathan specializes in the spirit of the matter. Call Jonathan when problems feel ambiguous and morale is low. He'll know what to do.
Sign Up for Growth Insights
"*" indicates required fields
"*" indicates required fields