Branding, Marketing, and Advertising Special
Transcript
You are listening to Engage with Andy Busch. To connect with the program today, please send an email to Andrew.Busch@comcast.net. That's Andrew.Busch@comcast.net. Now, back to this week's program.
Andy Busch:
Welcome back to the special branding, marketing and advertising edition of Engage. I'm your host, Andy Bush. I have to admit I'm not the smartest guy in the world, all you have to do is ask my kids about that. But I am smart enough to know that I need to talk to smart guys to learn more, and our next guest is one of those smart guys. Steve McKee is the president of McKee Wallwork & Company. The firm is an integrated marketing company that specializes in revitalizing stalled, stuck, and stale brands. Now he is also a Bloomberg Businessweek.com columnist, and he's the author of the Axiom Award-winning book When Growth Stalls. And his latest book is Power Branding. Mr. McKee has spent a lot of time researching, writing, and helping companies with their brands. Steve, welcome to Engage.
Steve McKee:
Great to be here. Thanks, Andy.
Andy Busch:
Hey, in Power Branding, you make this great point to start the book. You say this, "The biggest and best performers aren't the slaves to conventional sales and marketing wisdom. They understand not only the irrefutable value of a strong brand, but also the keys to enhancing value over time." Is this the key difference for most successful brands?
Steve McKee:
Absolutely. It's funny because, as consumers, we relate to brands in a very natural way. Liking them, not liking them, feeling affection for them, understanding them in their simplicity, and allowing them to then get more complex with us. And yet, when we put our business planning hats on and start trying to create branding, advertising, marketing, we get all scientific and technical and rational. And that's why the majority of advertising is annoying because we somehow think that it's in a category other than human interaction.
Andy Busch:
Right. And that's such a great point, and it really gets to so many of the key issues that branding has where you do try to think, 'oh, I'll be super clever about this.' But a lot of it comes back to people make emotional decisions and a lot of times they justify them with the facts later on. But they have to have that connection, and that likability factor is really important.
Steve McKee:
That's what most companies and brands underestimate is the likability factor. It's number one.
Andy Busch:
Wow.
Steve McKee:
And a lot of things go into likability, trust, affection. You got to deliver, right? If somebody gives you a chance and you don't come through you, they're not going to like you. But likability is the most important thing, and it's hard to be likable when you're trying to sell something overtly. It's like the guy at the cocktail party who comes up to you and hands you his business card and wants to sell you something. You just want to get away from him.
Andy Busch:
Right. Yeah. It's like having that, the old being invited over to a couple's house and then they do some pyramid selling thing. And you're like, 'oh my God, get me out of here.'
Steve McKee:
'Don't do this to me.'
Andy Busch:
Well, I love the structure of Power Branding with its 75 short chapters and each one has a branding principle to it. It's really perfect for people like me with short attention spans, but also it allows you to read it, think about it, put it down a little bit. But one of the cool things you do is you organize it along the lines of the journalist six. What are those and why did you do it that way?
Steve McKee:
Yeah. Well, the journalist six... People may not have heard of that expression, but they've all heard of the journalist six, which is who, what, why, where, when, and how. And that's the key to any story, and that's usually how they're talked about, who, what, when, where, why, and how, because it sort of rolls off the tongue. My point in branding is that the journalists six have to be in a different order, beginning with the why and then the who, and then the what, and the where and the when and the how. The order is really critical because you can't be all things to all people, and that's why the who has to be upfront. But even before that, the why, which is why are we even doing this?
Steve McKee:
And when we consult with stalled, stuck, and stale brands, very often that's where they're confused as to the why. And they get into desperate straits and they start thinking, well, we got to make this month's numbers. And then they start making compromises and they become that guy at the cocktail party. And part of our job is to calm them down and help them to see that, if you do things in the right order, you're going to be okay. One of the things that we counsel our companies is, if you've been in business for any length of time, you've done something right for somebody. So let's start there. That's a great place to build from and then we'll take it from there.
Andy Busch:
That sounds so simple, but I think sometimes it's so difficult for people. And I was just thinking, you mentioned the person at the cocktail party, but it's interesting because if they're trying to drive sales, right, they go about it all in the wrong way because they sound desperate if they're really pushing hard.
Steve McKee:
Yeah.
Andy Busch:
And that's the worst thing that you can do.
Steve McKee:
It's the worst thing that you can do. To go back to your example, even of your friends who invite you over for dinner and then hit you with a multilevel marketing scheme, that's going to backfire. But if they don't hit you with it and they just have you over for dinner once, twice, three times, eventually the conversation's going to turn to what they do for a living and you might actually get interested in it.
Andy Busch:
Yeah.
Steve McKee:
And that's why they're not closing your opening, and that's... In Power Branding principles, there's a... I'm glad you like the way the book is set up in it's 75 extremely short chapters. Somebody described them to me as Pringles potato chips. You just pop one in your mouth. But it does, it allows you to reflect on them, and many of them are counterintuitive, and that's what the value of the book seems to be to people.
Andy Busch:
I enjoyed reading it for a number of standpoints, but the thing to me that is so helpful is all of the examples that you go through, because this is... For me, coming from finance and politics, it's kind of a foreign world and to look at branding and advertising and marketing. And even though I was in sales for a long time, it took me a long time to figure out why I was successful, because I couldn't figure it out. I was selling a very vanilla product, which was foreign exchange. Everybody knew what the price was and so on. But it wasn't until I figured out how to differentiate myself through writing and through the combination of politics and money that I started to understand it. But it really wasn't until I left that world that I got it. And that is really, it comes back to two things. The likability is important. I believe people kind of enjoyed speaking to me. But the other one is trust, and that's one of the key branding principles centers on trust. This concept that people develop relationships with brands just like they do with people.
Steve McKee:
Yeah. And that's a theme that is running throughout the book. And you mentioned the world of politics. That's a real fundamental area where, to a great extent, most candidates and both major political parties just don't get it. A few people over the course of history have understood that. To be bipartisan about it, Ronald Reagan got it and Bill Clinton got it.
Andy Busch:
Right. [inaudible 00:07:10]
Steve McKee:
But the parties in general, the reason that most political advertising is so bad and so annoying is because they're the guys at the cocktail party that are trying to shove something in your face instead. And they believe that recognizing that trust is important, they believe that breaking down the trust in the other guy is the task rather than building trust and likability in your candidate.
Andy Busch:
Give me a couple of examples. This is such a fertile field to go through because we're all getting bombarded because of the midterm elections that are coming up. And I'm in Illinois, which now we're getting bombarded with the governor race ads. And some of them have gone really negative.
Steve McKee:
Yeah.
Andy Busch:
Which doesn't surprise me, I know that they go that way. But what would you counsel these guys to be doing instead of going in that direction?
Steve McKee:
It takes a lot of discipline, but it's really very simple. And that is people vote for positivity, they vote for optimism, they vote for the future. And so it's really important as a candidate to build your likability factor and build your trust factor, and actually attacking the other guy actually tears it down. Now the political consultants will push back and say, 'yeah, but that's what works.' I don't agree with that. What happens is most campaigns get down into the mud and both sides are slinging mud, and at that point, everybody's dirty and maybe who's the dirtiest will win.
Steve McKee:
But if I was advising a candidate over the course of the long term, I would say it's all about building your likability factor. And of course, things go into that that you have to think more like Coca-Cola or Federal Express or Nike. You have to think in those terms about building trust, and that's what Reagan and Clinton sort of fundamentally understood as candidates. And then when they stepped into their own, they were able to sort of transcend the political consultant class who for the most part, from a branding perspective, just don't understand what we're talking about.
Andy Busch:
Yeah, certainly with Bill Clinton. He could have been one of the greatest presidents ever in the country except for getting impeached. And he really understood that. And I heard so many stories of him walking in a room and everybody is energized. He makes the point of walking around, looking you in the eye, shaking your hand, the whole I feel your pain is a wonderful example of that. And then on the flip side with Reagan, I think one of the most iconic pictures of Reagan was him drinking a beer in a blue collar neighborhood in Boston, and that's how you do it.
Steve McKee:
Well, and both of them had, they built trust in a simple context. In Reagan's case, it was "Morning in America," and that phrase wasn't born until his second campaign. But the whole idea behind his presidency was America is not done, it's not over, it's morning again. Whereas Bill Clinton famously, it's the economy's stupid. Different focus, but they were both very, very focused on a singular sort of overriding narrative or theme that the candidates then expressed using power branding principles in a positive way. Today, we're all about pointing fingers, throwing mud and accusations. Even when you think about when, was it 94, when the Republicans took control of the house for the first time with the contract for America.
Andy Busch:
Yes.
Steve McKee:
That was a hopeful, positive non finger pointing sort of thing, and that's why it worked. Everybody was on message and on point, and people wanted to believe in it. And I don't know why, I really don't know why the best practices that have been proven over time in the political arena don't get adopted more.
Andy Busch:
Yeah, I think that's a good question. It'd be fun to do a study on that. I guess it's a question of we got to do something, let's drag everybody down. Perhaps that's what it is. But let's get back out of politics for a minute and talk a little bit about the book too, because I guess a corollary to this is that you really can't fake the authenticity, and I think that's really important. One of the things I love about the book is the last portion called whoops, and that's where you say branding is an imperfect science. So how so? I love that section because I've made so many mistakes and those are the ones that really propel me forward, that are burned into my mind, that helped me have learned, helped me learn, and I think that's great about the book.
Steve McKee:
Yeah. Well, a couple of power writing principles from that section, just because you say it doesn't make it true, that gets to the authenticity thing. Good intentions don't justify bad strategy, that kind of gets to what we were just talking about. And the whole point about authenticity is you've never really been able to get away with being inauthentic except other than in the past, a brand could sort of fake it for a while because their communication vehicles relative to today were slower. But when you consider that everybody, not only that's your customer, but everybody that works in your organization is a publisher in real time with social media networks, you can't fake anything because they're going to call you out on it.
Steve McKee:
And employees might be quiet and sort of loyal for a while, but sooner or later the dam's going to break, and that's good. That's a transparency thing in branding that's actually really, really good. And what we've found in our practice is that it's causing companies to focus actually much more on what we call internal branding, which is making sure that they are being consistent and authentic before they focus on what is our message to the marketplace. And it's when you align those things, it's never perfect, of course, but it's when you align those things when a brand starts to have real power.
Andy Busch:
Yeah. I'm thinking of some of the things that Domino's has done to reenergize their branding and being truthful about what their clients have said about it. And then obviously when you put that on screen, it comes with the message that, "Hey, we're going to change this. We're going to make it better."
Steve McKee:
And that's also a power branding principle, which is if you know it and they know it, admit it, because when you're honest to frank with somebody, it builds trust. When Domino's came out and said, our pizzas taste terrible, what are consumers going to do that argue with that? They're like, okay, I'm listening now because you just told me something that I knew, but I thought you'd never admit.
Andy Busch:
Yeah.
Steve McKee:
And so they had double-digit sales growth as a result because people were willing to try the new stuff. And that's a whole lot more effective than them coming on TV and saying, 'Pizza Hut stinks. Our pizza's better.'
Andy Busch:
Right. Even though Pizza Hut just stuffed their crust with cheese and bacon.
Steve McKee:
Right.
Andy Busch:
Right. That's what I loved about what Domino's did. All right, in just a little bit of time we have left, we've got a minute or so. You travel all over the world. Visiting with clients, and it's wonderful because you can bring that perspective, but what are they asking you about now to solve? What are you helping clients mostly with?
Steve McKee:
Mostly what we're helping with... There are some things that will never change, and that is aligning culture with strategy. That's sort of the biggest theme that companies are really struggling with, but from an executional standpoint, they're struggling very much with the new world of realtime online media, social media, mobile marketing. There's a whole continuum there, and it does happen in real time. It's individualized in many ways, communication, and it's not as simple as producing a television ad or a newspaper campaign and publishing it. And they're struggling with that. Frankly, the whole industry is struggling with it. Our counsel to them is, some things never change. We got to make sure your fundamentals are right, and there's always a lot of work to be done there. And then some things will always change, and we just have to stay on the leading edge of where the world of media is going, and that's what we're doing.
Andy Busch:
Fantastic. All right. Steve McKee from McKee Wallwork & Company. Thank you for coming on the show today. This has been a real treat.
Steve McKee:
Yeah, likewise. Thanks.
Andy Busch:
All right, we'll take a time out. When we return, I'll give you my thoughts on what all of this means. This is Engage.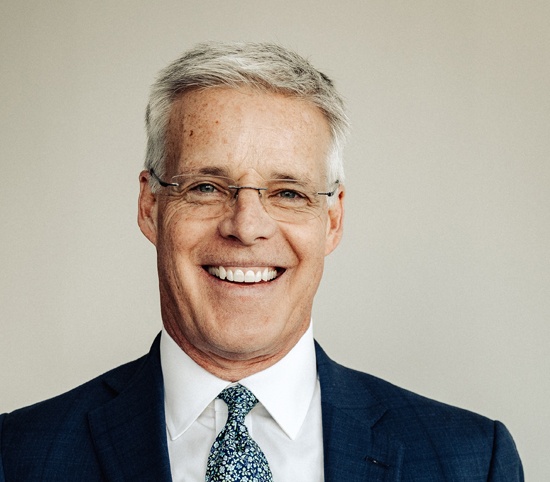 Co-founder and author, Steve specializes in addressing the most meaningful problems. Call Steve when you want to change the world. He'll have a thought (and some research) on that.
Sign Up for Growth Insights
"*" indicates required fields
"*" indicates required fields