The age of social media has changed the marketing world forever. The days of leisurely planning and production timelines and lengthy approval processes are long gone. With many brands now leveraging the power of social media campaigns, marketing teams have to move at the speed of light and think on their feet. With community engagement often being a top objective, some brands end up making poor on-the-spot decisions in an effort to be relevant and interesting. From using poor judgment, to being lazy, to hiring the wrong people to manage their accounts, these brands provide unfortunate examples of how social media can go wrong.
#PoorJudgement
The World Cup had the whole country buzzing, and suddenly everyone seemed to fancy themselves a soccer fan. The games became a tempting topic for brands to latch onto. Digiday recently featured a Tweet that was sent out by KLM, a Dutch airline, after the Netherlands defeated Mexico. In an attempt to be cute and relevant, the airline took to Twitter. Not only is this a less-than-humble dig at the losing team, but some saw the content as ethnically offensive. Poor taste, KLM.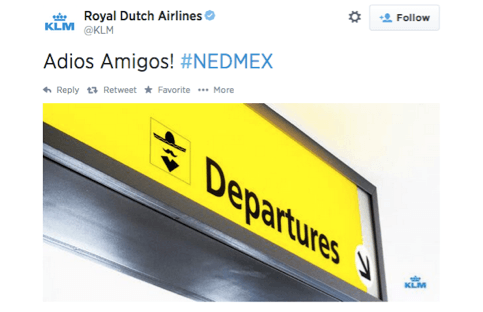 #AutoResponsesAreBad #EspeciallyInACrisis
Social media moves so fast that, for some brands, the ease of an auto-response is just too tempting. But it's pretty obvious when a human isn't behind a message. People aren't stupid, and if you're lucky, they will simply ignore the lazy auto-response message. If you aren't lucky, your followers won't be so kind. During the Occupy Wall Street protests last summer an activist mentioned Bank of America in a Tweet and received a bot response in return.  The obvious automation sparked an onslaught of Tweets from other protesters, all of whom received the same canned response from Bank of America. You can imagine how this added fuel to the very-connected protester fire. The brand should have had the foresight to implement a crisis management plan for its social media operation in light of the escalating protests.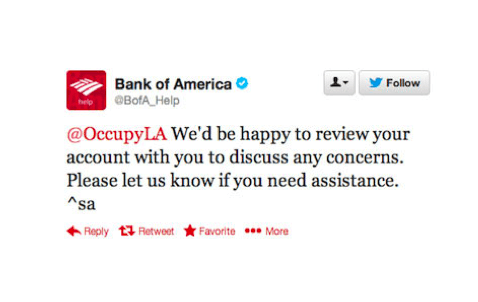 #HireCarefully
As brands staff their social media teams they are often faced with the challenge of trust. While smart brand managers don't use interns (please don't use interns), it can be hard to determine if a new hire can be trusted with the responsibility of a brand's public persona. And the consequences of bad hires can be significant.
American Apparel is the latest to fall victim to a naïve hire. On the Fourth of July the brand posted an image of the 1986 Challenger disaster. It used the hashtags #Smoke and #Clouds. According to the retailer, the image was supposed to be of a fireworks display, but a young social media coordinator (who was likely born after the shuttle tragedy) unknowingly chose the photo. American Apparel issued an apology but not before major news outlets and bloggers picked up on the snafu.
Brands have to trust that whomever they hire to manage social media can make educated and appropriate decisions in real-time. Ultimately, the brand is to blame if it hires someone who isn't qualified to handle such responsibility.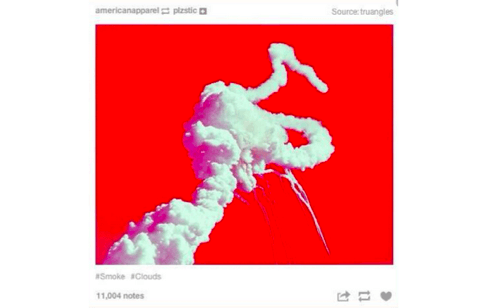 #SocialMediaDoesntSleep
We've become such an impatient society that we expect around the clock service from the companies we do business with. The customer's problem is your problem, even at three in the morning. British Airways learned this lesson last Fall when it set up an auto-response (careful with the auto-response, see above) to let customers know what its social media business hours were. This is a simple one; if you are a brand with a significant social media presence, make certain that someone is watching your engagements at all times.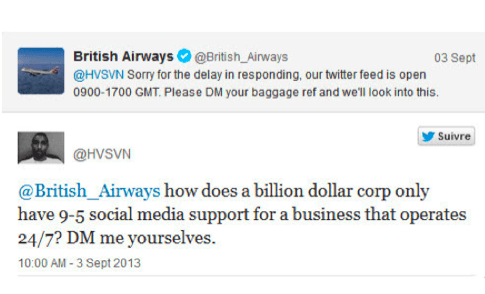 Stories like these can be scarier than the slasher flicks of the 1990s. Your brand's social media presence is not to be taken lightly. It is the brand's public personality and, as they say, the internet never forgets. Snafus like the aforementioned can be easily avoided. Make certain that all content is carefully thought through. Think five steps down the road and have the foresight to see what possible negative engagement a seemingly innocent Tweet may garner. Be careful of the auto-response; it has its place but be sure you know when it's appropriate. Lastly, make sure that your social media team and members are emotionally intelligent and have incredibly sound judgment.
Brands should never be scared of social media. But they should be careful with it.
Sign Up for Growth Insights
"*" indicates required fields
"*" indicates required fields