When Will Brand Target Come Out of the Breach?
The results of a recent Bloomberg poll should make the folks at Target happy: only 7 percent of customers plan to reduce their spending at the chain in the next year based on the data breach that resulted in the theft of the personal data of some 40 million shoppers.
The research is good news for Target, and I suspect that even the 7% who say they'll shop there less is overstated. They're basing that on their current memory/perceptions of the breach, which will continue to fade over time (assuming nothing similar happens again). I think Target can all but fully recover from that awful event – don't forget, the company was the victim, not the perpetrator – in the next year or so. (It's interesting that 7 percent of customers also said they'd change their behavior based on the fact that Target is undergoing a CEO change; that's probably more related to the fact that in any research study about 7 percent of people are cranks than it is about them being concerned about a change in CEOs.)
That said, recovering from the data breach is not the same thing as achieving the lofty heights in consumer affection that Target once had, for a couple of reasons. First, there are rumblings within the culture at Target at the moment, as evidenced by negative employee comments posted anonymously online that were notable enough to generate a response on LinkedIn by CMO Jeff Jones. Jones is getting a lot of credit (as he should) for admitting to the problem, but it persists.
This, interestingly, is the first and most significant (and common) issue struggling companies have to deal with, according to the research that went into my first book, When Growth Stalls. We turned up four destructive internal dynamics, all of which seem to be plaguing Target to one degree or another at the moment: loss of internal alignment, loss of focus, loss of nerve and inconsistency. These are common, often overlooked, and highly destructive to struggling companies.
Unfortunately, they're also problems that are going to persist into the new CEO's tenure, which is why it's critical that Target move quickly and choose the right person to lead the team. Since the company has historically promoted from within, the rumors that Target may go with an outsider could exacerbate the cultural issues. But if they hire the right person who's got his or her eyes and ears open to the challenge, it could be a tremendous opportunity for healing and cultural evolution.
Second (and speaking of a loss of nerve), Target has released a new ad campaign that focuses on the company's good citizenship, and in so doing provides further evidence that the brand has lost its mojo. It's not that what they're touting isn't laudable, but the campaign demonstrates a "tail between the legs" lack of confidence, and (worse) makes the brand look like every other big company that feels the need these days to apologize for being successful.
The Target of 2001-11 (lauded in Power Branding) under former CMO Michael Francis was like the Chicago Bulls of the 1990s—Francis and his team, including ad all-stars Weiden & Kennedy and Peterson Milla Hooks (the agency behind many of Target's most charming, captivatingly visual ads), found a groove that perfectly captured the "cheap chic" essence of the brand. That was the Target with which everybody fell in love. But like the Bulls or any other sports dynasty, the team broke up. It's always difficult to recapture past glory.
This new campaign looks like a play out of every other big corporation's playbook—safe and undifferentiating. Some may say "safe" is just what Target needs in light of the data breach, but I disagree. Safe implies a penitent spirit and fear that the brand may still be in the doghouse; the best way to signal to consumers that everything is back to normal would be for Target to get back to its happy-go-lucky, carefree branding self.
Target's CEO decision is a big one, but looming even larger is what most observers seem to have overlooked—the team behind the brand's incredible branding run has dispersed, and (despite having key players whose talent no one can argue with) Target hasn't found a new groove. Former CMO Francis once said, "everything at Target is filtered through its brand image," and "we need to feed the cult of Target." Neither of these appear to be happening at the moment. Unless or until they do, Target could become just another retailer.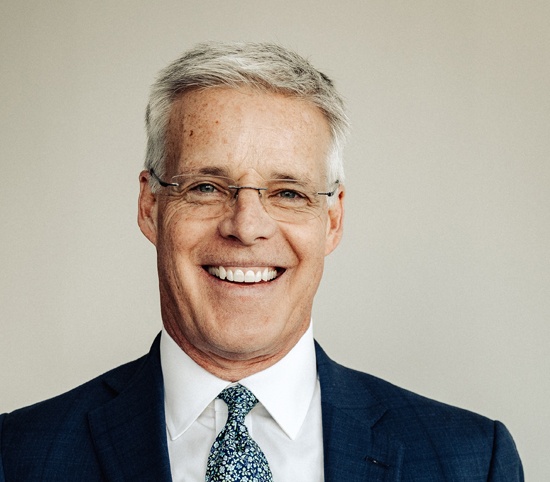 Co-founder and author, Steve specializes in addressing the most meaningful problems. Call Steve when you want to change the world. He'll have a thought (and some research) on that.
Sign Up for Growth Insights
"*" indicates required fields
"*" indicates required fields