By Chris Zook & James Allen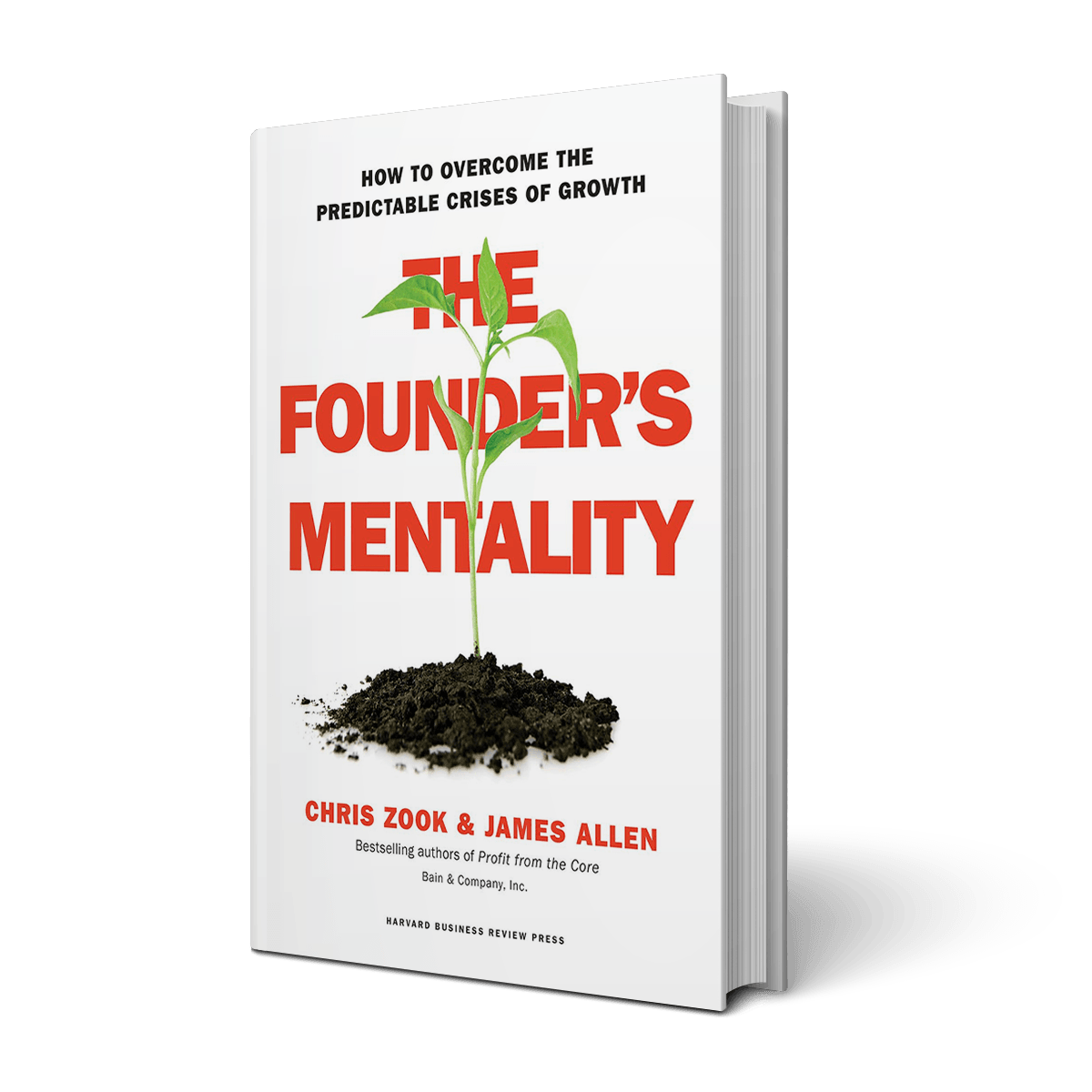 Who should read this book:
This book is for founders who've lost their mojo, companies that have lost their way, and anybody in leadership who is looking for a spark of motivation and "how to."
It's no cakewalk trying to keep a business growing year after year, let alone decade over decade. It's likely you yourself are grappling with your own company's challenges, perhaps even a stuck, stalled, or stale business. But why do some businesses hurtle toward success, then suddenly seem like sugar has been poured into their gas tanks? Why do so many companies fail after experiencing rapid, unfettered growth in the beginning?
It's not competition or the market, or a change in customer demographics. Sure, those influence business. But nine times out of ten, what really drives success (and failure) comes from inside a company. Businesses are started by people with a vision, with passion, people with the ambition to serve an unmet need or disrupt the status quo. What fuels the fire of success is the founder's mentality. When that mentality is lost, a company inevitably becomes lost, too.
As authors Chris Zook and James Allen put it, you don't have to be a founder to have a founder's mentality. At McKee Wallwork, we've found this to be true time and time again. When a company loses its 'soul,' or original drive and mission, it becomes misaligned, lost, and sputters out. By rediscovering your organization's identity and purpose, you can align your employees with your leadership and your company with your customers, and light the fire of momentum again. The Founder's Mentality lays out countless truths that our own firm has discovered over the years through research and experience. Use it as a road map to help you understand how you can find your path forward again.
Who should read this book:
This book is for founders who've lost their mojo, companies that have lost their way, and anybody in leadership who is looking for a spark of motivation and "how to."
"*" indicates required fields