There's a little cigar shop in my hometown that was profiled in the local paper during the Great Recession. Despite selling a classic luxury product, the shop had managed to grow through the hard times, adding employees and even opening a new location amidst the downturn. I asked the owner about the article the next time I stopped by. "The best defense is a good offense," he grinned. He was convinced that if he'd played it safe, he'd have shuttered his family business.
I can't help but think of him as we watch Wendy's and McDonald's move to stave off an industry decline. 2019 is no time to buy a fast food franchise. New fast-casual models are hacking away market share, health and wellness are entrenched in our culture as never before, and a steady barrage of films and books seem intent on toppling the legend of the American burger joint. But what matters isn't just market challenges: it's how companies respond to them. The two titans are facing the same storm, but they're choosing very different strategies to navigate it.
Look at Your Customers
In response to stiff headwinds, McDonald's has adopted an incredibly aggressive strategy, investing a billion dollars this year alone on remodeling restaurants and overhauling user experience. McDonald's calls it "the experience of the future," or EOTF, and it involves table service, new kiosk technology, and updated décor. You can tell a brand on the offensive because it has few sacred cows: McDonald's is willing to put just about any tactic on the table in the service of its customer.
And that "customer" part is vital to success. McDonald's just invested millions on the biggest research effort in company history to better understand its customer and tailor its offerings to keeping and enhancing those relationships. Early outcomes of that research include new partnerships with Uber and the development of new pricing models and approaches for home delivery–an entirely new business model for the company.
Quit Looking at Yourself
Then there's Wendy's. While the brand has been known in recent years for its lovably snarky Twitter feed, its timid strategic decisions could use a dose of that fire. The company's Smart 1.0 initiative basically boils down to a discount play, cutting overhead for both corporate ownership and franchisees. The company has touted 20% cost reductions through efficiency plays and smaller store footprints. Wendy's hopes to sell more franchises because its franchises are cheaper to run: perhaps a smart adjustment, but hardly an aggressive growth strategy.
Abby Pringle, Chief Development Officer, argues, "It's important to note that this is not a cost-cutting exercise, but rather figuring out where we can find the most efficiencies." That sounds a lot like cost-cutting. But what's really telling is where Pringle is focusing. Wendy's Smart 1.0 plan is all about franchisees, which is to say, itself. When was the last time you picked a burger because the store you bought it from was 20% more efficient? Over two decades, my firm's research has revealed that navel-gazing is a symptom of a dying brand. Healthy companies, on the other hand, are so obsessed with their customers that they're thinking beyond inward adjustments.
Wendy's used to pride itself on refusing to cut corners. But when that's your brand promise, there's even less tolerance in the market for slow customer service and broken Coke machines. Today, Wendy's feels like a company trying to cut costs rather than boldly seek out new revenue. And in the short run, it might save some money on training, processes, and equipment. But what it isn't saving is its brand. By the time Wendy's wises up it might be too late, especially with McDonald's quickly widening the gap.
"The best defense is a good offense" is an adage that has won many contests. When you're hunkered down and hiding, you're not creating much value. It takes great courage to invest in meeting customers' needs at a moment when there's not much to invest. But that's why those investments can pay the greatest dividends.
You can assess your company's health using our 60-second self-diagnosis survey.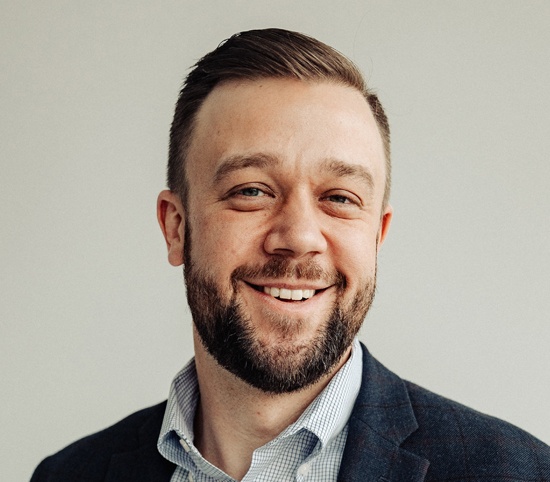 Partner and author, Eric specializes in building things faster and better than mere mortals. Call Eric when you have an impossible mountain to climb. He'll get you to the top.
Sign Up for Growth Insights
"*" indicates required fields
"*" indicates required fields