Am I Ready for a Digital-GPL World?
It's a foregone conclusion that the FTC will update the Funeral Rule to require you to post your GPL on your website. The reaction has been mixed: some firms have their hair on fire over the news, others seem to have hardly noticed.
If you're panicking, don't. This is an opportunity as much as it's a challenge. But if you think it won't matter, you might reconsider. This will almost certainly have the effect of further commoditizing an industry that many families already view as a commodity.
Fortune favors the prepared. Below are a few questions to consider as your firm thinks through the change.  
Is my design ready for showtime?
What's the difference between the Blackberry and the iPhone? Conceptually, almost nothing. But the iPhone thrived because it's been designed (and redesigned, and redesigned, and redesigned) for a seamless user experience.
A GPL that works flawlessly in an office with a funeral director across the table might be a flop to a family viewing it cold on a website. Styling, font, beauty, organization, simplicity: all of these are levers that can be pulled to help you stand out against a sea of commoditized competition.
What's my competitive strategy?
We're all terrified of price shoppers, but pricing strategy is far more complex than simply "lowest cost wins." Where do you fit in the market? Do your prices reflect that? Does the value you provide? Like it or not, GPLs will cease to be transactional tools and will become marketing tools. That can be to your benefit…or your competitors'. Intel on what your competitors are pricing is only valuable if you have a philosophy on who you are with respect to them (hint: "We care more" isn't an answer.)
What will I do beyond "Download PDF?"
It's likely (because regulators don't consider customer service) that your firm will be required to post the exact same document on your site that you would show to a family in the office. But that doesn't mean that's all you should do. In a world where transparency is required, ease of access to information can become a differentiator – and a signal to bewildered families that you've got nothing to hide, and you want to make this easier on them. When your family is accessing your website from their phone on the way to the airport, how will you make it easy to find the information they need?
Who am I?
In the absence of positioning, price wins. But only in the absence of positioning. You pay more for Tide and Arm & Hammer than you do for the store brand because they can tell you exactly why they're better in a compelling way: and they invest billions in telling you. The new GPL rule will function at least partially as an equalizer, making the profession even more commoditized. That's a liability if you're the store brand, but an opportunity if you're willing to do the hard work to stand out.
Is it simple?
Most GPLs are pages long and were written with the assumption that a funeral director will be on hand to talk you through it. Don't make the mistake of assuming that works in a context with less time, less attention, and no guidance. What if you leveraged the opportunity for families to see you as the only option they actually understand?
Does it pass the smell test?
Funeral directors have a (usually unfair) stigma of being salesy. Your GPL can either confirm or deny that suspicion. If your GPL looks too financial, too complicated, or too much like the fine print on an auto loan contract, it's not ready to go on your website. Be objective, and ask yourself: would a grieving family who has never done this before get the impression from this document that I'm trying to help them? Would they get the impression that I'm trying to sell them something? (The right answers are "yes" and "no," respectively).
Who do I want?
In all but the smallest markets, "all things to all people" is a recipe for failure. Good marketing means focus, and focus means knowing the family for whom you're a perfect fit. That's not to say you won't serve others, but you should write your GPL for the center of the bull's eye. Think about menus at restaurants (another example of price transparency that's now an expectation online). You can tell at a glance whether a place is going to be fast, fancy, self-serve, fashionable, dated, or even gross by how they present their digital menu. Whether you want to serve the most traditional, the most progressive, the wealthiest, the most discerning, or the most creative folks in your market, a GPL is an opportunity to tell that group "we're the one for you." If you aim at all of them, your prices, packages, and offerings will likely resonate with none.
Are incentives aligned?
This is a great time to consider your business model and ask whether there are any misaligned incentives. Lawyers who bill hourly are incentivized to waste time (whether they do or not), and you're incentivized against calling them (whether you do or not), and as a result nobody's happy. These misalignments exist in every business, but that doesn't mean you're stuck with them. Most funeral homes are incentivized to upsell on merchandise (whether you do or not) – a perception that erodes trust when trust is at a premium. This is a perfect opportunity to rethink your GPL, your pricing strategy, and even your business model to rid them of misalignment. That might require sacrifice, change, and creativity, but the upside could hardly be greater.
If you still don't know where to start, or just want another set of eyes, MW is providing free GPL coaching for all our DEO clients. And if you're not a client, we'd still love to chat: send your GPL to elayer@mwcmail.com for our custom insights and thoughts on how to get ready.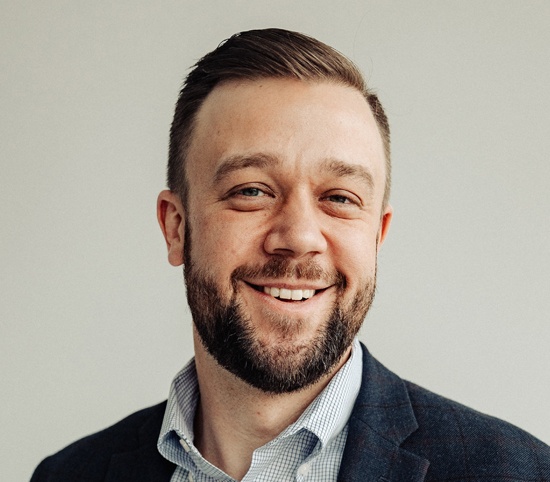 Partner and author, Eric specializes in building things faster and better than mere mortals. Call Eric when you have an impossible mountain to climb. He'll get you to the top.
Sign Up for Growth Insights
"*" indicates required fields
"*" indicates required fields